Lafayette High School - Williamsburg, VA
Class of 1980
ANNOUNCEMENTS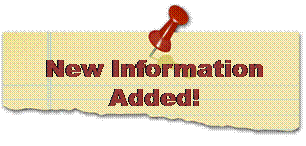 Posted: 3/13/2018
Happy Belated New Year to Everyone!
Just a quick update from Kathy Brice -- I will be visiting Williamsburg (approx. March 27/28 - 30th - My mom is coming to visit from Florida). We are having a get together at Sal's on Thursday evening (around 6 pm) on March 29th. Stop by and visit if you are in the area - reservations under Brice.
Also, I have some left over LHS beer/iced tea glasses (limited quantity - less than 24) that I can bring if anyone is interested. They are $10 each with $5 going to LHS Athletic Fund. LHS logo on both sides. They must be picked up while I am in Williamsburg (shipping is possible, but would be extra). Let me know if you would like one (or more). I hope to see a few of you and also from my brother's class (1977) - I know a few who are attending. I hope to see you later in the month.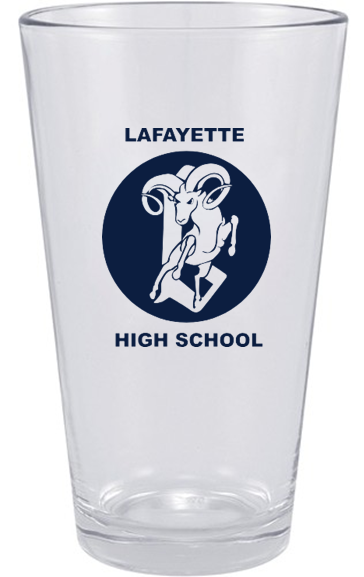 Updated October 4, 2017:
I was also just informed that we have lost anotherclassmate, Walter Moyler, on Sunday, Oct. 1, 2017. Please see below for memorial arrangements.
WILLIAMSBURG - On Sunday, October 1, 2017, God in His Infinite Mercy, decided it was time to take our beloved Walter Eugene Moyler, Jr. "Walt", home where he can be at rest. He was born on October 10, 1962, in Williamsburg, Virginia. "Walt" graduated from Virginia State University, where he pledged Kappa Alpha Psi Fraternity. He was employed as a Medical Technician at the Pavilion at Williamsburg Place. He was preceded in death by his father, Walter Eugene Moyler, Sr. Left to cherish his fond memories is his wife of twenty-six years, Katreese Moyler; his mother, Esterine Moyler; his daughter, LaTonya White (Mozel, Jr.); his sons, Brandon Moyler (MonToya) and Walter Moyler, III; three grandsons; his brother, Cyrus Moyler (Lisa); his mother-in-law, Laura Loftin (Samuel); his father-in-law, James Green; his Godmother, Lucille Meekins; six aunts; two uncles; three sisters-in-law; four brothers-in-law; a host of nieces, nephews, great-nieces, great-nephews, cousins, other loving relatives and caring friends. A service celebrating his life will be held at 2:00 p.m. Friday, October 6, 2017, in Zion Baptist Church, Lightfoot. Interment to follow in the church cemetery. Family and friends will assemble by 1:00 p.m. Friday at 5448 Olde Towne Road, Williamsburg. Mr. Moyler may be viewed from 5:00 p.m. to 7:00 p.m. Thursday, in the funeral home. Professional services entrusted to the staff of Whiting's Funeral Home, 7005 Pocahontas Trail, Williamsburg, Virginia 23185. 757-229-3011. whitingsfunerahome.com
LINDA ADAMS [RICE]: I was just informed that Linda Adams [Rice] is in critical condition at St. Mary's hospital in Richmond, VA. Please keep her in your thoughts and prayers.
Updated July 18th:
July 29, 2017; 4-9 pm: Summer Gathering for Theresa Howard Robertson
3298 North Riverside Drive Lanexa, VA 23089
Join Theresa as she visits with friends and family old and new, near and far. Theresa remains so positive and strong against a Glioblastoma Brain Tumor and spending time with friends and family gives her so much joy. Please join us at the Branscome residence, near the end of Forge road in James City County. Shorty's Diner Food Truck will be available for food purchases! BYOB....The band Oldplay with Dave Waltrip will be performing. Also, bring lawn chairs please.
If you are on Facebook, please respond to the event. You may also reply to me (Kathy Brice) on this site and I will pass the info along.
May 3, 2017: As posted on our class group page on Facebook, one of our classmates, Theresa Howard Robertson, is facing a health battle and is sharing her journey to those who wish to track it. Please visit her site at: https://www.caringbridge.org/signin
Kind messages and healing messages to her through this website are, I'm sure, appreciated.
February 9, 2017: It is with sadness that I pass on the sudden passing of a Lafayette Class of 1980 classmate, Robin Marie (Deal) Forrest on February 7, 2017. Robin was our Senior Class VP. Her celebration of life service will be held Saturday, February 11, 2017 at 2 pm in Yorktown, VA. See obituary and information below.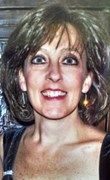 YORKTOWN - Robin Marie Forrest, 54, passed away on Tuesday, February 7, 2017. Robin was a native of Williamsburg, VA and a lifelong area resident. She graduated from Lafayette High School in 1980 and worked as a nurse for over 20 years, recently at Yorktown Family Practice. Robin will be remembered for how loving and caring she was to everyone she knew. She exemplified the meaning of the word 'mother' and was truly loved by all. She is survived by her husband of 22 years, Greg Forrest, her daughter, Alexis Forrest of Yorktown, her sons, Ryan Stephenson (Colleen) of Williamsburg and Patrick Stephenson (Fiancé, Stephany) of Smithfield, her mother, Diane Hedrick of Williamsburg, her father, Thomas Hogge of Gloucester and her grandchildren, Brayden, Austin and Caylee. She is also survived by her sister, Judy Jennings (Chris) of Williamsburg, brothers, Steven Deal of Williamsburg, James Deal (Denise) of Toano, Clifford Hogge and Brandon Hogge (Melissa) all of Gloucester, father-in-law, Carleton Forrest of Yorktown, sister-in-law Kim Drewry (Wayne) of Seaford and a very large and loving family. She is preceded in death by her grandmother, Bertha Scaff "Bum Maw". A celebration of life service for Robin will be held at 2:00 pm on Saturday, February 11, 2017 at Coastal Community Church with interment to follow in Williamsburg Memorial Park. The family will receive friends on Friday from 6:00 to 8:00 pm at Coastal Community Church, 101 Village Ave, Yorktown, Virginia. In lieu of flowers, memorial donations may be made to the Building Fund at Coastal Community Church, 101 Village Ave, Yorktown, Virginia 23693. Arrangements by Amory Funeral Home, Grafton.
See more at: http://www.legacy.com/obituaries/dailypress/obituary.aspx?n=robin-marie-forrest&pid=184079938&fhid=13738#sthash.xgLOwGfG.dpuf
REUNIONS AND CLASS GET TOGTHERS
REUNION 2015 - OCTOBER 9, 10 AND 11, 2015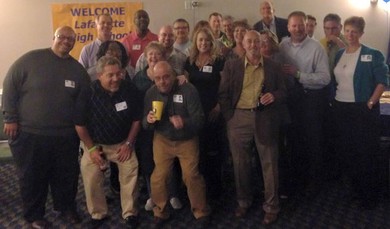 Picture courtesy of Theresa Howard Robertson, October 11, 2015.
October 11, 2015: Post-Reunion Recap
Friday night classmate attendance (no particular order): Eric Stone, Thomas Shields, Barbara Green-Kearns, Cherrine Henk Reed, Roy Henk (class of 1978), Jimi Asby, Bobby Cox, Barbara Emanuel, Ellen Lee,Christy Carver, Lori Durrette, Terri Gilley, Mark Walker, Terry Tabb,Daphne Thompson Francis, Mark Iannuzzi, Vicki Bloom Shaffer, Lorie & Duncan Morrell, Robert Purdie, Jeff Schell, Steve Donaldson, Berry Pate, James Pullen, Sharon Gardner Pullen (class of 81), Earnest Higgs (class of 78) and Kathy Brice.
Saturday night classmate attendance (no particular order): Eric Stone, Thomas Shields, Barbara Green-Kearns, Cherrine Henk Reed, Roy Henk (class of 1978), Jimi Asby, Bobby Cox, Robert Purdie, Jeff Schell, Theresa Howard Robertson, Steve Donaldson, David Garland, Bill Kinsey, James Pullen, Sharon Gardner Pullen (class of 81), Mark Canada (class of 81), Marcelo Palmaz (class of 81), Kim Emerson-Tipton, Paulette and Hansford Taliaferro, Scott Brooks and Kathy Brice.
Thanks for coming. It was great to see all those who attended. To those who took pictures, please post when you can. Here and/or on the Facebook group page.
No others planned at this point.
Welcome to the Lafayette High Class Of 1980 web site. This site is free (unlike Classmates.com). We plan to keep this site up even past the 30th reunion. Donations are welcome to help fund the site.
Please check back often for updates and classmate information.
---
Note: Profantity or inappropriate content is subject to review and may be deleted at any time.